Type: Bug

Priority: Normal
I have problems with uploading cover art to releases for some weeks now.
e.g. the attached cover art to https://musicbrainz.org/release/8b695114-9ff1-4fb3-8703-18f7e2eed944/add-cover-art?unset_beta=1
when I upload this on the site then i get the very generic "⚠ Error uploading image"

when I dive into the chrome inspector I get this message.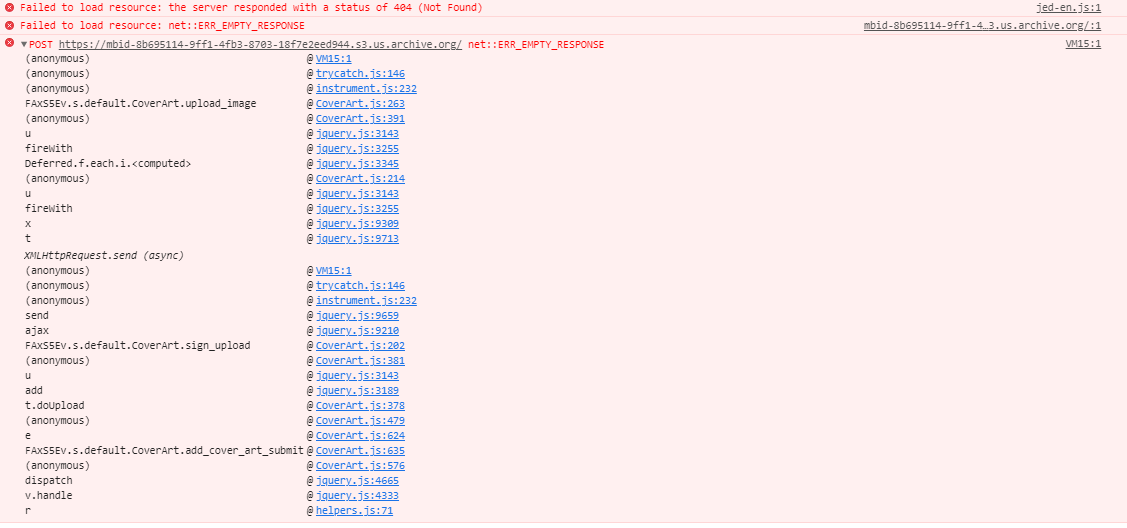 the console also gives no conclusions.
On firefox we get more information:

so I suspect something with cors.
it happans both on the main site as on the beta version (beta (dce16bd87d)) with
ff version: 88.0
chrome: 90.0.4430.85